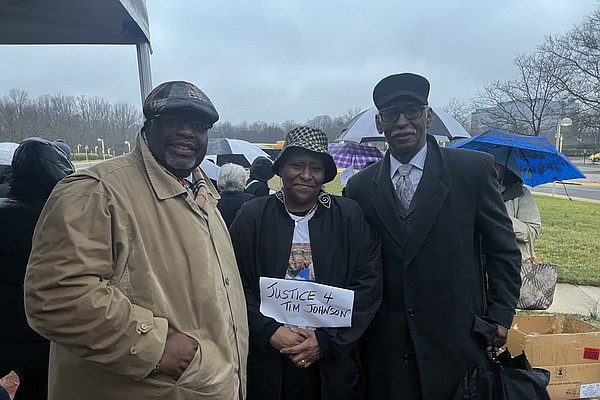 Tuesday, March 7, 2023
The Fairfax County NAACP held a vigil for Timothy Johnson at the Fairfax County Government Center on Friday, March 3. It was cold and raining but there was a good turnout nevertheless.
At approximately 6:30 p.m. Feb. 22,, officers from the Tysons Urban Team special unit of Fairfax County Police Department responded to a theft at Nordstrom at 8075 Tysons Corner Center. Store security reported a man was concealing designer sunglasses. An officer observed the man exiting the store near a parking garage.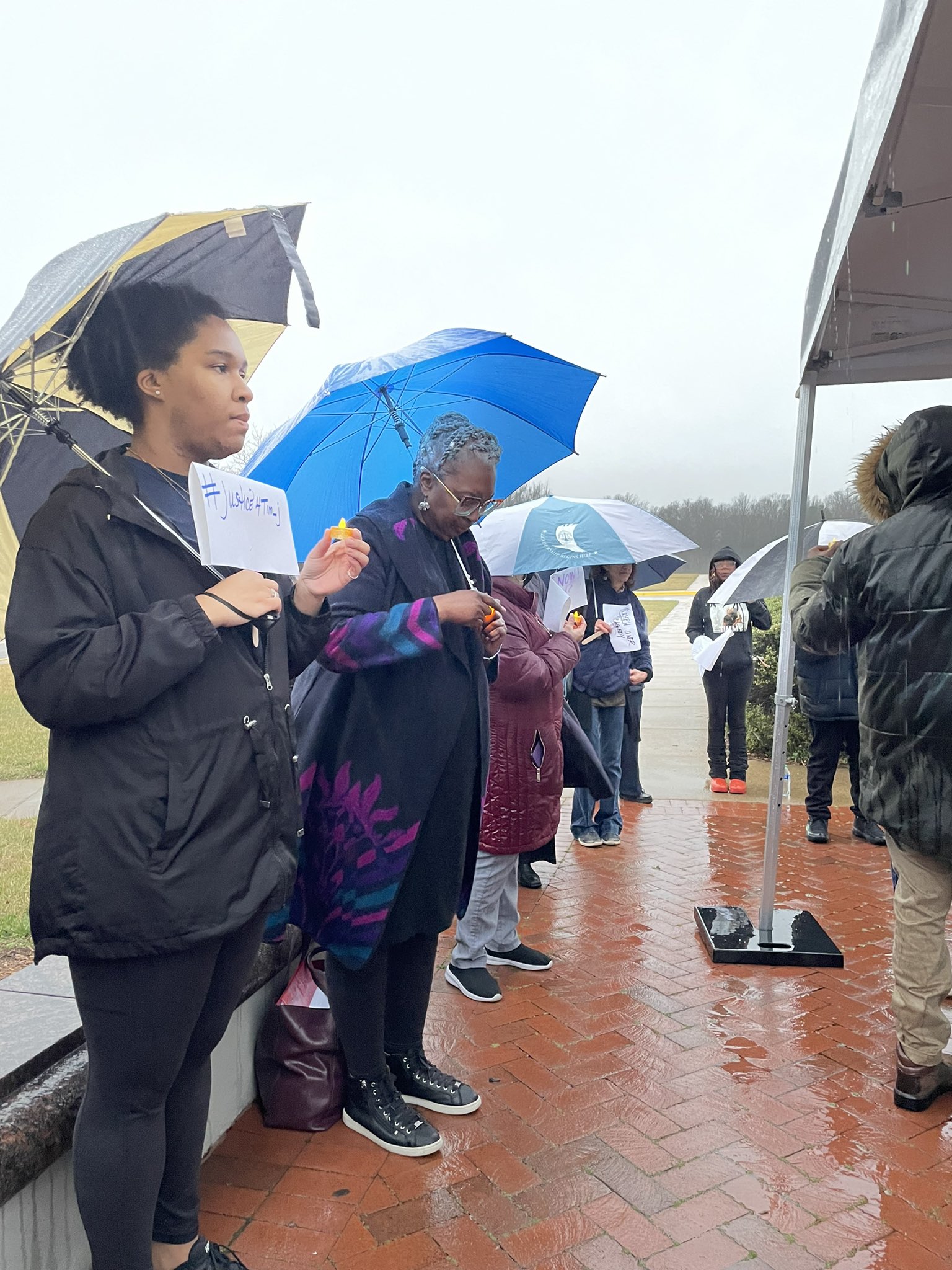 Timothy McCree Johnson, 37, of Washington D.C., ran through the parking garage, across the parking lot and into a wooded area while the officers gave him commands to get on the ground, according to police reports. While in the wooded area, two officers discharged their firearms striking Johnson in the chest one time. Officers rendered aid until Fairfax County Fire and Rescue arrived. Johnson was taken to an area hospital where he was pronounced deceased. 
Sergeant Wesley Shifflett, a 7-year veteran of the department and Police Officer First Class James Sadler, an 8-year veteran of the department discharged their firearms. Both officers were assigned to the Tysons Urban Team.  
The body worn camera will be released within 30 days of the incident in accordance with the department's guidelines, police said
Attending the vigil on Friday, Pastor Vernon Walton of the First Baptist Church in Vienna  tweeted: The elements were not the best but I'm grateful for all those who stood with the Johnson family whose unarmed son was tragically killed in Fairfax County. Justice must be served!
#timothyjohnson #goodtrouble #faithinaction #goodpolicingmatters #prayervigil https://twitter.com/vernoncwalton/status/1632152939417546752?s=51&t=0eajn6EG7MoywYgw6rcLJQ
We should not have to live in a world where the price for stolen sunglasses is death. My Black brothers and sisters do. Until there is Justice everywhere there is Justice nowhere. Please, no more names. Vigil for #TimothyJohnson #SayHisName #BLM, tweeted Shyamali Roy Hauth
Large crowd braving the cold and rain for this vigil for
 #TimothyMcCreeJohnson
, tweeted Stand Up for Racial Justice NoVa