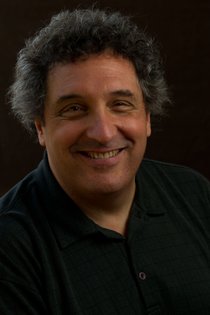 I've been working as an advertising representative for Connection Newspapers since February 1997. I responded to an ad in the newspaper, of course. The edition for which I am primarily responsible is the Potomac Almanac, although I can place ads in any of our other 14 newspapers. In addition, I have written a weekly, award-winning, column going on nearly 14 years, as of December 2011.
"Thoughtful humor and insightful commentary" and "Everything in general about nothing in particular" are two characterizations with which I am most comfortable.
Born in Brookline, Mass., I remain a loyal Boston sports fan, committed (or rather should be) and loyal member of Red Sox Nation. To set foot on the hallowed grounds of Fenway Park would be an experience I'd spend the rest of my life cherishing. I remember exactly where I was when Carlton Fisk hit his game-winning home run in game six of the 1975 World Series.

Recent Stories
...So this is what the process is like trying to schedule a Covid-19 vaccination.
"Just when I thought I was out ... they pull me back in."
I received in the mail today what, in the sales/marketing world, we'd call a "pre-approach" letter.
Or to quote my high school baseball coach: "Reorientated."
…don't exactly go together like milk and cookies.
Incurable but treatable non small cell lung cancer, stage IV for incurable but treatable papillary thyroid cancer stage IV.
As I sit and write here, with too much time on my hands, I can't help but consider my lot in life.
Having recently returned from a driving sojourn through the South, with stops and stays in North Carolina, South Carolina and Florida, visiting four sets of friends in those three states, I can say with certainty that wearing masks, social distancing and common sense consideration for your fellow citizen were not nearly so accepted as we had hoped.
...and now I'm out – of the Handel's Messiah sweepstakes.